Hi, I'm Alicia Connor, Registered Dietitian Nutritionist, Chef, and Your Constant Companion in Health.
Cooking flavorful meals that nourish the body is my passion. As a busy human being who is also visually challenged, I know that creating a healthy lifestyle takes an intentional, meaningful approach.
MY FOOD PHILOSOPHY IS TO BALANCE
I value healthy cooking, but I also highly value my time. There's no shame in pre-cut broccoli, already-roasted chicken, or bagged salad blends.
MY VISION LOSS
At 19 my eyesight started failing and at that time it was determined by specialists that I had a degenerative and hereditary vision condition. This would eventually lead to my having low vision.
Working as a chef in well-known San Francisco restaurant, Zuni Cafe, I anticipated the decline of my vision and had to make some life choices. After deciding that I wanted to connect directly with people and show that cooking could be delicious and not a challenge, I embarked on my path to become a Registered Dietitian Nutritionist.
MY VALUES BUILD MY VISION
After seven years at San Francisco State University, I received my Bachelor of Science in Dietitics and Master of Arts in Family and Consumer Sciences. As a credentialed Registered Dietitian Nutritionist, I am now empowered to share my professional food background with my scientific knowledge.
Having less eyesight has helped me build a greater vision for my life. As the physical world in front of me has blurred, I've become crystal clear on what's ultimately important to me and learned to rely on the gifts I do have.
HEALTH AS THE HIGHEST VALUE
I'm incredibly grateful to be where I am today. I love my life and I love what I do. If I didn't place the highest value on my health, I couldn't share the joy of health and Quick & Delish cooking with you...I'm incredibly excited to share with you my passion for simplifying daily tasks and supporting you on your journey!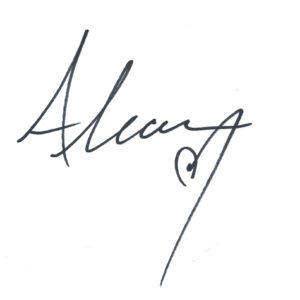 Published in The Journal of Family & Consumer Sciences Spring 2018
Certificates:
Adult Weight Management Certificate Training Level 1
Servsafe Manager's Food Safety Certificate
Servsafe Manager Certificate Instructor Proctor